WIDU INFORMATION SESSION_JUNE 15, 2023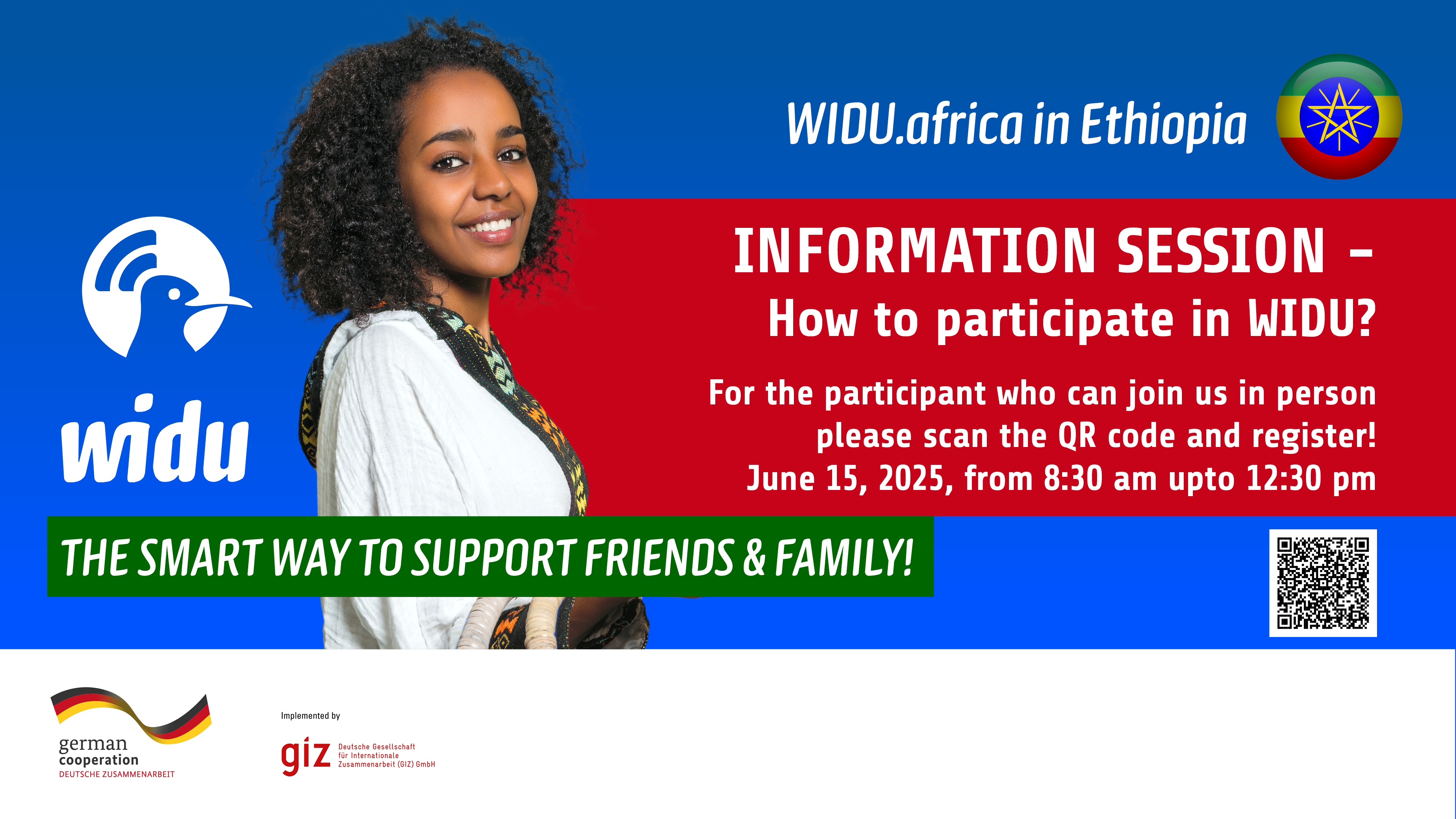 If you are an entrepreneur in #Ethiopia and have friends or family in Europe who are willing to support you and your business, WIDU.africa is just for you!
We support Ethiopian entrepreneurs with finance and professional business #coaching.
You want to know more about the requirements to participate on widu.africa? 
Please register using the link below 👇
 After your registration, 𝙫𝙚𝙣𝙪𝙚 𝙬𝙞𝙡𝙡 𝙗𝙚 𝙖𝙣𝙣𝙤𝙪𝙣𝙘𝙚𝙙 𝙨𝙝𝙤𝙧𝙩𝙡𝙮 𝙗𝙚𝙛𝙤𝙧𝙚 𝙩𝙝𝙚 𝙚𝙫𝙚𝙣𝙩 𝙩𝙖𝙠𝙚𝙨 𝙥𝙡𝙖𝙘𝙚 via email.
Feel free to share the event in your networks and invite your friends.
Ethiopia