A key element in the application process is the Investment Plan. It is important to be as clear as possible in what you want to purchase. The video "WIDU.africa Investment Plan: How to fill it out" demonstrates what to watch out for when filling it based on a real example.
Rules for the Items in the Investment Plan
General regulations:
Investment plan items need to be spendable and accountable within three months of project approval

Partial payments are not allowed (e.g. Car is paid 50% by Private Investment and 50% by WIDU Grant Investment)

Payment of loans/financial services are not allowed (e.g. loans, bank or exchange rate charges)

No petty cash or cash reserves

Receipts must be issued after project approval
Items that cannot be funded through WIDU:
Illegal goods

Drugs, alcoholic beverages etc.

Medicine
Investment Plan Example
Receipts: Financial Documentation Required
When updating the investment plan with the items purchased from the Private Investment and the WIDU Grant investment, please make sure that the receipts/invoices you provide for the business expenses include adequate information on the business transaction: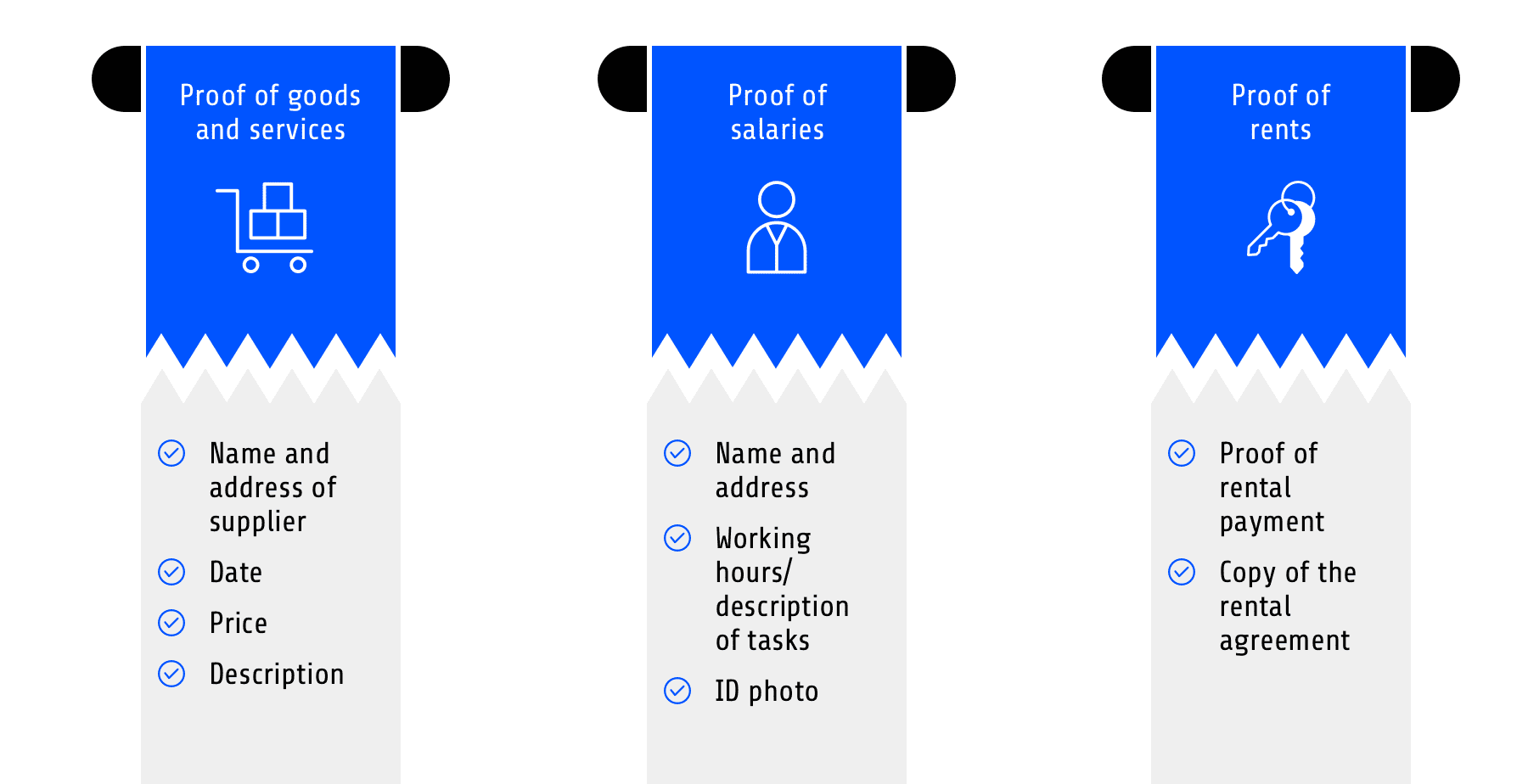 Please be aware that we will reject projects if the documentation of the expenses is incomplete or does not fulfill minimum standards.