28.07.2021
Evaluating WIDU: Accompanying study on the impact of WIDU.africa
In the coming months, we will invite entrepreneurs from Ghana and Cameroon to participate in our impact evaluation study. As a small thank you, participants will receive phone credit for each completed questionnaire.
We are currently evaluating the impact of the WIDU program. Based on a quasi-experimental evaluation design, some entrepreneurs will be randomly selected for interviews. The aim of the study is to further improve WIDU.africa.
For this reason, we plan to conduct three (3) interviews with entrepreneurs in Ghana and Cameroon. The interviews will take place at three different stages during and after the procedure to receive the WIDU grant:
before the 1st coaching session,
after the 2nd coaching session,
and 6 months after receiving the WIDU grant.
We kindly ask entrepreneurs for their valuable support and time if they are selected for interviews. This will greatly help us to further enhance the impact of the WIDU project in Africa. As a thank you, participants will receive a phone credit worth 2 Euros for each questionnaire completed. Please note that participation in the evaluation will be anonymous and will not have any impact on the grant application.
Learn more: https://widu.africa/faqs
A warm thank you in advance from the entire WIDU team.
--------
24.06.2021
WIDU.africa Cameroon: Project applications open again as of 2 August 2021
New Cameroonian projects will be able to apply again from the 1st of August at www.widu.africa. Furthermore, WIDU.africa has recently started to moderate already registered projects from Cameroon.
24.06.2021 - In March 2021 WIDU had to pause applications for new projects for Cameroon. The high demand of WIDU in Cameroon has meant that WIDU for Cameroon was running above its capacity. We therefore needed time to adapt and optimise our reviewing processes so that in the future we will be able to still give your applications the attention they deserve.
As from today WIDU is moderating existing proposals for Cameroon. Existing projects that are already registered will be handled first. Those projects will be carefully evaluated and if successful handed onto our coaches. New projects will be able to apply from the 1st of August.
The application process remains the same. As the numbers of applicants for Cameroon is very high projects will be carefully evaluated before selection. The better defined your project description and the more detailed your investment plan, the higher your chances of success.
From August, we will be doing the selection on a monthly basis. Some months we will call for projects with a slant on specific sectors, target groups and geographical regions. Keep an eye on Facebook and our website for the latest WIDU trends and experiences.
--------
18.05.2021
Update: News on the further development of the platform 
Our platform widu.africa is constantly being revised and improved. We are currently working on the introduction of two-factor authentication, which means that you now have to log in to the platform with a password and confirm this with a code that is sent to your phone number via SMS. 
Unfortunately, we are currently experiencing technical issues related to the implementation of new features. If you are experiencing difficulties, please contact diaspora@widu.africa and let us know the exact problem: 
Problems with SMS verification code: 
If possible, tell us the exact time of the attempt, your phone provider and send us screenshots of the problem

From where did you try to authenticate (Togo, Cameroon, Kenya, Ghana or in Europe)? 

Description of the problem (e.g. I did not receive a code/ my code had already expired/ I could not provide my mobile number/...).
Other problems on the platform: 
In connection with the introduction of SMS verification, there may also be problems in other phases of the application process. 
If possible, tell us the exact time of the attempt and send us screenshots of the problem

Description of the problem (e.g. I have not been able to create a project/ I get an error message when uploading the investment plan/ I cannot send an invitation/ I have not received any feedback after evaluating my project/ ...). 
With your help, we can resolve potential technical issues as quickly as possible. 
Please be assured that your project data is secure at all times. Do you have questions about two-factor authentication or need help? 
We sincerely apologise for any inconvenience caused
Your WIDU Team
--------
05.05.2021
Update: New and expanded criteria for the WIDU investment plan
Salaries, running costs, cash: WIDU is adjusting criteria for which expenses and purchases are and are not eligible for WIDU project funding.
05.05.2021 - The investment plan is the overview of all planned expenses of each company participating in WIDU. At the beginning of their participation, entrepreneurs use the investment plan to portray for what they plan to use their own contribution, as well as all the financial support they will receive through their participation. Consequently, the plan is an important tool in planning purchases and how much money is required for them: What do I need? And how much will it cost? 
A detailed explanatory video shows how to fill out such an investment plan for a project funded by WIDU.africa. This can be accessed at https://www.youtube.com/watch?v=DxUa-qCar7U. However, there are a few minor but important additions to note here.
Original WIDU Grant:  
Salaries
It is still possible to pay salaries with the help of the WIDU grant. However, please note that the amount of salaries has now been increased to a maximum of 50% of the joint investment and a maximum of 50% of the WIDU grant. It should additionally be noted here that only salaries for newly created jobs are recognized. Salaries for existing jobs are not eligible for WIDU funding.
Operating Cost
Running business costs can continued to be paid with the help of the WIDU grant. However, for ongoing costs - such as electricity bills or rental costs - a maximum of three months' expenses can now be entered into the investment plan for the joint investment and the WIDU grant each. Taking an electricity bill as an example, this means that entrepreneurs* can settle a maximum of six-monthly payments in total: three with the joint investment, three with the grant.
Partial payments
Partial payments are generally not possible: the WIDU project application can only be approved if all purchases (even expensive ones, for instance the purchase of a van) are paid in full either as part of the joint investment or with the help of the WIDU grant.  Splitting an expensive purchase between both grants is not allowed.
What is a partial payment? - Practical example: A WIDU participant needs a new machine for his/her workshop. However, the machine costs more than he/she has available through the joint investment. Therefore, the mechanic has the idea to also use part of the WIDU grant to purchase the machine and enters this in the participants investment plan. Therefore, the entrepreneur wants to split the purchase of an expensive item between the joint investment and the grant. Note: this is a partial payment. Unfortunately, because of this, WIDU had to initially deny the participants request until he/she adjusted it to comply with WIDU guidelines.
Cash reserves and change
Both the joint investment and WIDU grant cannot be paid in cash reserves. Consequently, under WIDU participation, cash change for example, is not approved as a cost of the investment plan. 
What are cash reserves? - Practical example: An entrepreneur plans to open a small supermarket. In his WIDU investment plan, he entered the item that he needed in his cash register, which he would like to get paid directly. Note: this is a cash reserve. Unfortunately, WIDU initially had to deny this request as well, since cash disbursement is not available.
WIDU Corona Business Grant:
Up to 50% of the WIDU grant can be budgeted for salaries.
For current expenses, such as rent, a maximum of three months' expenses can be entered in the WIDU grant. These may also not exceed 25% of the total grant amount.
Like the original WIDU project, the same applies to the Corona Business Grant: no partial payments are possible, nor can cash reserves be applied for. 
You can read about additional criteria for applying to the Corona Business Grant in the news article from February 19, 2021: "WIDU.africa promotes the best ideas against Corona" - please scroll down!
 
--------
23.03.2021
WIDU.africa for Cameroon is currently working at full capacity.
23.03.2021 - For this reason, at the moment, businesses in Cameroon can not be accepted, or approved, via the WIDU platform as of Tuesday the 23rd of March 2021. Businesses already approved will continue as usual. Applications for Ghana, Kenya, and Togo are still encouraged.
We will inform you as soon as applications Cameroon are once again open. Keep up to date via our website and on Facebook.
We hope for your understanding and patience.
Your WIDU Team
----------
19.02.2021
WIDU.africa promotes the best ideas against Corona
New conditions for the Corona Business Grant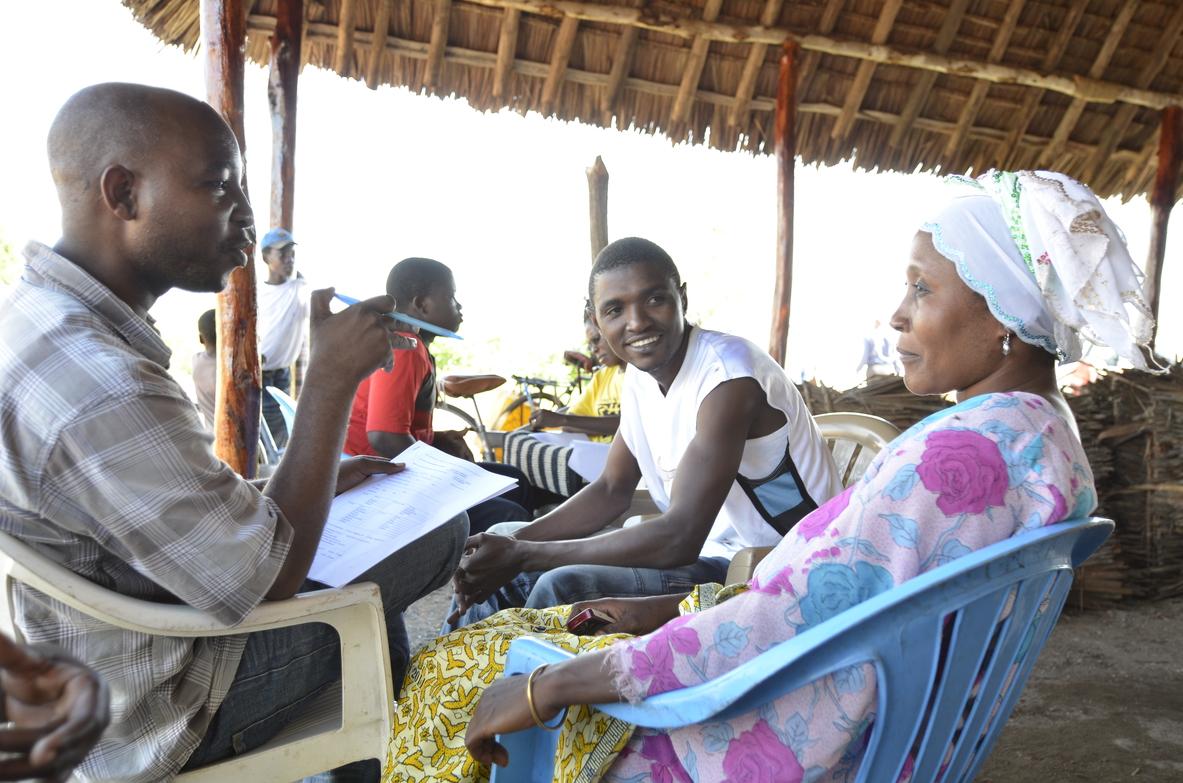 19.02.2021 - WIDU.africa is changing the eligibility criteria for the Corona Business Grant. From Monday, 15 February, businesses no longer have to operate in certain sectors to receive the grant. Instead, creativity and innovation counts: business ideas must be economically viable and at the same time contribute in an innovative way to national and regional efforts to prevent the spread of the virus.
Compulsory masks, lock-downs or contact restrictions: These regional and national efforts, along with vaccinations, regular hand-washing and spacing, are the most effective means against the spread of the pandemic. But it is becoming increasingly clear that these measures have social side effects: Students can no longer go to school, people become lonely or lose their income. But WIDU is convinced: Every person can make a small contribution to improving this situation for themselves and others. Companies in particular have the potential to adapt their original business model in such a way that they can use their core competence to mitigate the pandemic impact for others and even expand their business in the process. That's why WIDU's new Corona Business Grant now offers targeted funding to help the businesses with the best ideas realise their vision.
Diaspora donors in Europe can propose companies and business ideas that meet the following criteria:
Actively contribute to the national or community response to Corona
The business must be a small (social) enterprise
Priority will be given to those that have already demonstrated excellent record keeping in their traditional WIDU grant
The enterprise should clearly demonstrate how it will generate revenue
The proposal should be well described and clearly defined
Impact and results must be demonstrable, measurable and tangible
The Corona Business Grant still applies:
Entrepreneurs must be acquaintances or family members whom are well known to the African Diaspora in Germany, Austria, Switzerland and France and must be invited to WIDU.africa through them
Only existing businesses can be funded
Ideas that meet these criteria could recieve a grant of up to 2500 Euros.
More information: https://widu.africa/corona-how-widuafrica-responding-crisis
----------
22.12.2020
Deutschlandfunk Kultur: Development project WIDU- Migrants support start-ups in Ghana
On 22.12.2020, radio author and director Nora Bauer presented WIDU.africa in the Zeitfragen feature of Deutschlandfunk Kultur.
In the almost eight-minute feature, participants Henrietta Adjetey, entrepreneur of the sustainable packaging start-up (Brand E) in Accra, Ghana and Joana Ampofo, diaspora promoter of Brand E talk about their participation in the project. In addition, programme director Wolfram Zunzer and Günter Nooke, personal Africa representative of the German Chancellor and Africa representative of the German Ministry for Economic Cooperation and Development, provide further insights into the WIDU project.
Click here for the link to the recording and a short written summary of the main topics.
----------
07.10.2020
Panel discussion on integrating the diaspora in development cooperation
On 07.10.2020 the panel discussion on "Involving the Diaspora in the creation of new jobs in Africa – A new "Gold Standard" in Development Cooperation?" took place.
You can also take a look at the greetings of Günter Nooke and Dr. Karamba Diaby (Member of the German Parliament) as well as the panel discussion between Fred-Eric Essam (Manager at IBM), Lucy Larbi (Chairwoman Future of Ghana Germany e.V.), Dr. Sylvie Nantcha (Chairwoman The African Network of Germany e.V.) and Wolfram Zunzer (Project Manager at WIDU.africa) afterwards. Click here for the YouTube live recording of the event.
The event was organised in cooperation with the office of Dr. Diaby and the German Africa Foundation.