A training on the FANEPIA approach for micro-entrepreneurs organized in partnership with the ProFinA project
In a joint pilot approach that combines measures for capacity strengthening and expanding access to financial resources, two projects of GIZ - WIDU and ProFinA - have come together to provide targeted support to a group of micro-entrepreneurs.
Over a period of three days, from August 22 to August 24, 2023, the two projects of GIZ trained eleven (11) managers, including five (5) young adults, in the FANEPIA method - Training in Economic Analysis and Planning of Agricultural Investments. This method, already introduced in nine (9) countries by the global project for the promotion of agricultural finance for agri-based entreprisis in rural areas, aims to enhance the participants' skills in business and financial analysis by providing them with the knowledge and tools to plan and implement sustainable and promising investment decisions for their companies.
FANEPIA also assists participants in evaluating and selecting the best financing option for their business and equips them with the necessary tools to negotiate their business development ideas with financial institutions. The core of the training is an innovative financial simulation tool based on Excel, designed to help participants analyze economic and financial activities and plan investments.
The collaboration between the two projects is a prime example of successful synergy. By training entrepreneurs in the FANEPIA method, WIDU aims to sustain the activities of entrepreneurs who have previously benefited from financial support of the diaspora and WIDU grants originating from GIZ.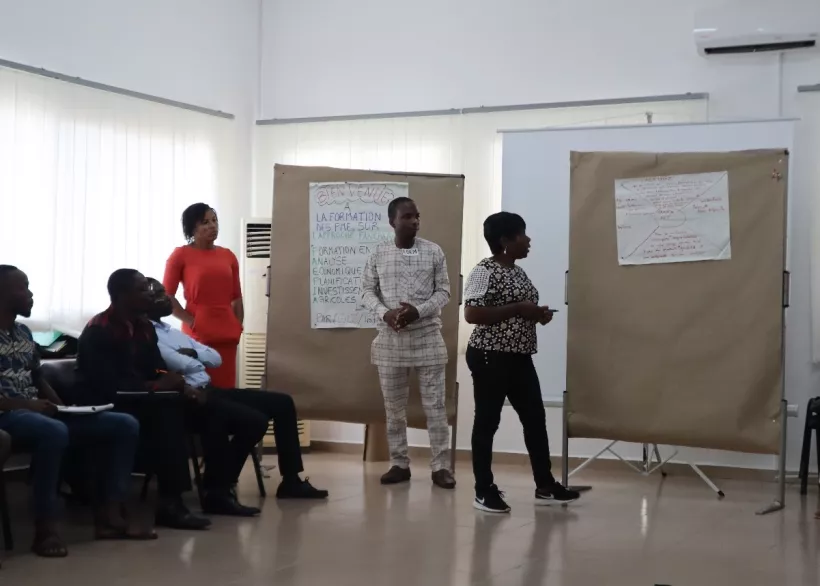 Hailing from Lomé and its surroundings, managers of small and medium enterprises are all active in the field of agricultural production and processing, including value chains like Shea, Pineapple, Cocoa, and Vegetables, which are also supported by ProFinA.