Quarterly Update of WIDU Kenya
Quarter 3/2023 - July to September
The WIDU Kenya Quarterly Update - Issue 3/2023 showcases the highlights from July to September 2023 and provides an overview of upcoming activities to our partners. The update is provided on a quarterly basis and we welcome contributions from our partners on any information relevant to the WIDU Kenya fraternity.
Read: WIDU Kenya Quarterly Update - July to September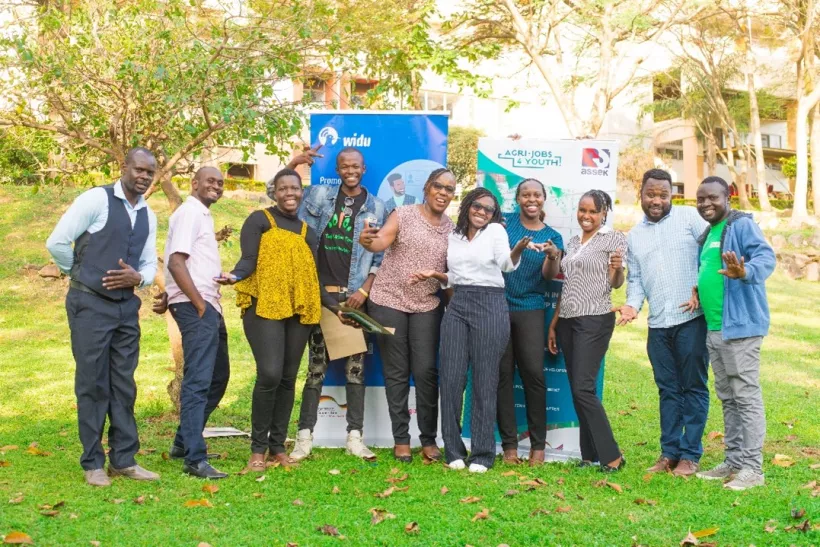 Dear Partners,
This quarterly update from July to September 2023 is designed to keep you updated on relevant WIDU Kenya ongoing and upcoming activities. Should you have important information/updates for our partners and entrepreneurs, please reach out to us!
Preview: Articles Featured in Quaterly Update - July to September 2023:
Financial Model Health Check Business Clinic (18 July and 15 August 2023)
WIDU ToT - 1-3 August 2023
AJ4Y Green Business Hackathon - 14-15 August 2023
Empowering Diaspora Engagement - 17 August 2023
WIDU Strategic Positioning - 22 Aug 2023
Magic Clickz with the German Ambassador to Kenya – 28 Aug 2023
WIDU/KDA project visits- 22-25 Aug 2023
Africa Climate Summit 2023
Entrepreneur Segment- All about WINS!
Read more: WIDU Kenya Quarterly Update - July to September
Kind regards,
WIDU Kenya