Updated review process for new applications from Kenya 
WIDU introduces new process
Due to increasing demand, WIDU from now on will extend its score-based selection of projects to Kenya.
31/01/2023 - We are pleased to announce that since 2020 WIDU.africa has been able to support 500 Kenyan businesses, create and sustain 790 jobs in Kenya. We also carried out more than 1000 coaching sessions and paid out more than 740,000 Euro in Grants (including our Local Calls). Well done, Kenya! 
We are very proud about what we have achieved in Kenya so far. At the same time, demand remains at a consistently high level. For this reason, in 2023 WIDU.africa will become more selective and will extend its score-based selection of projects to Kenya. This means that we will choose the best and most innovative businesses applying for WIDU.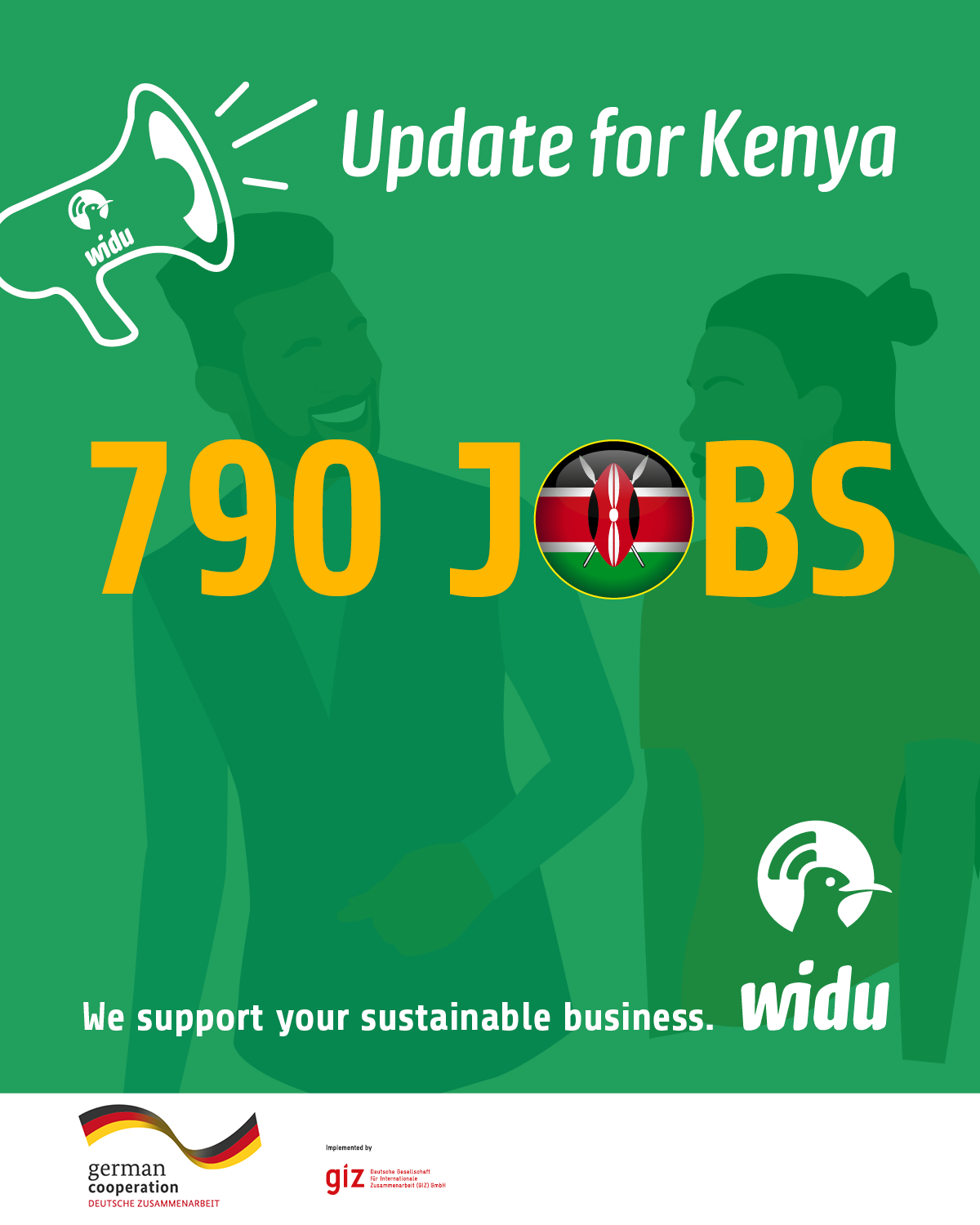 How it works 
Experts in Germany carry out the assessment of new applications. Business ideas, which are convincing, innovative, creative or offer solutions to the climate crisis or other challenges that affect fellow Kenyans will rank high. 
Applicants should pay attention to the following:
Please keep the following points in mind when completing your application:  
Explain how your company will add value. 
Tell us about your plans for future growth 
Describe in detail how you will invest to improve or create a sustainable business 
Be clear and precise in your investment plan 
Make sure all other WIDU supported projects you are involved in are completed and accounted for correctly 
We are highly motivated by the success of our entrepreneurs. Many projects are proposed every day and we are working on solutions to be able to support them. Please feel free to apply!