To acknowledge exceptional entrepreneurs, we're hosting our second WIDU Award Kenya Ceremony on December 7th 2023 in Nairobi. This year, we ask for the support of our esteemed participants, fans and partners. For the very first time, everyone can vote on which of the 67 competitors should win prizes in 6 different Award categories. Voting will start on 8 November 2023 on our new Facebook country page WIDU Kenya.
Get to Know The Competitors
Click on this link and learn more about this year's competitors for our WIDU Award Kenya!
blue
Image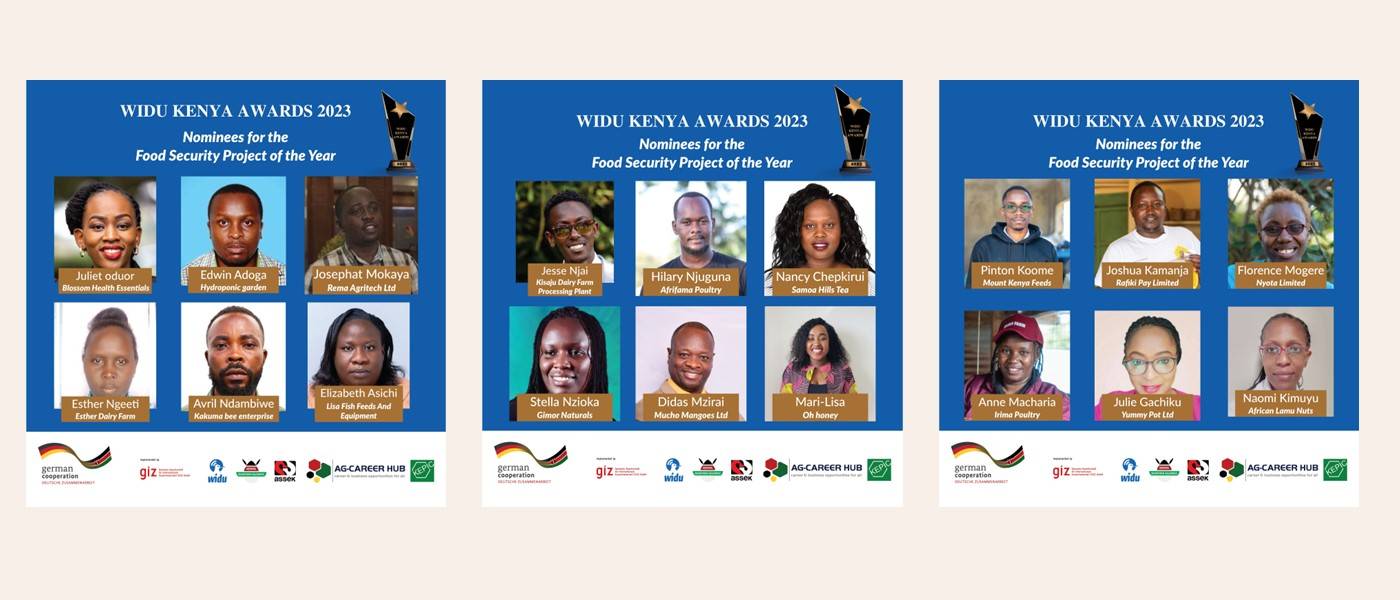 Image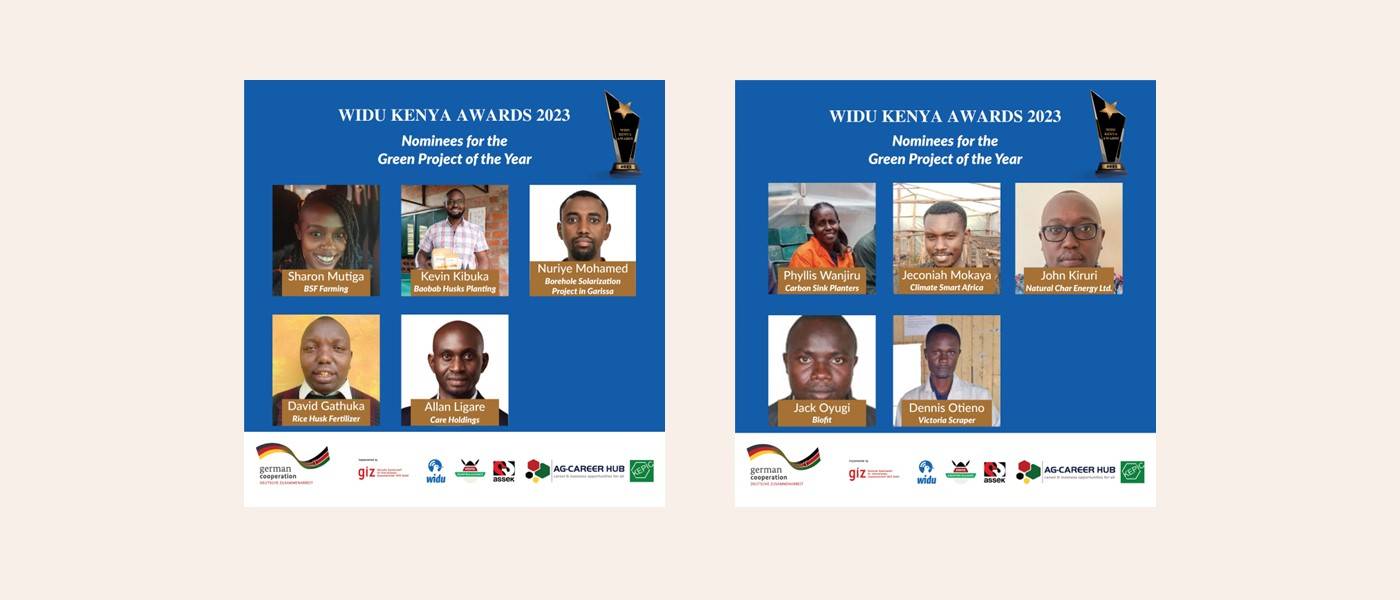 Image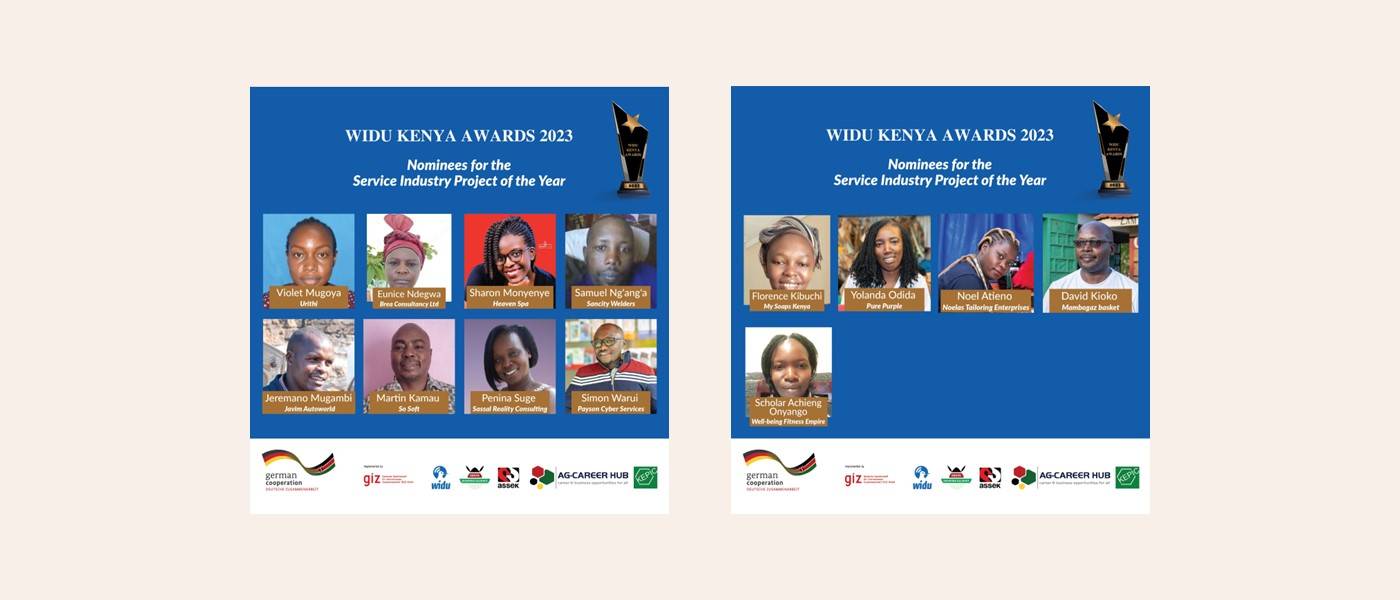 Image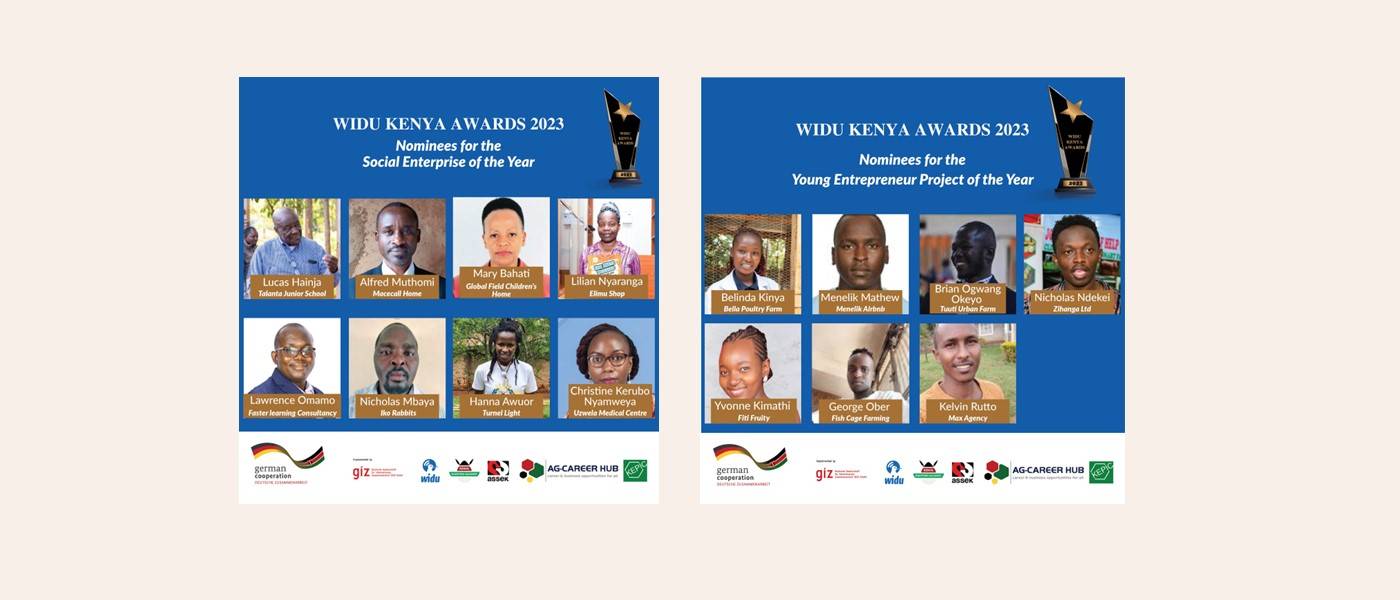 Categories & Nomination Process
This year, we will honour the best Kenyan WIDU entrepreneurs in eight categories, including green businesses, social enterprises, digital awards, food security, service industry, youth entrepreneurs, regional champions, and the coach of the year award.
The nomination process has been multi-track with the final stage open to the public, allowing them to have a say in choosing the winners through our Facebook vote. The poll will be live from 8 November 2023 and you can participate by voting for the outstanding entrepreneur in each category. The Facebook vote will be run in two tracks. The first track runs from November 8th to November 17th, and the second track from November 18th to November 26th. The second phase will feature the top 50% of finalists in each category. The voting process is transparent, with stringent measures in place to prevent bot voting.
Vote For Your Favorite Entrepreneur on WIDU Kenya on Facebook!
About WIDU.africa in Kenya
Deutsche Gesellschaft für Internationale Zusammenarbeit (GIZ) GmbH's WIDU Kenya has so far supported more than 1,000 entrepreneurs, created over 2,600 jobs in various sectors in Kenya and activated over 1 million Euros in diaspora remittances through the WIDU.africa Online Platform.
Now, a total of 67 enterprises are competing in the contest to win a WIDU Award. Who will be the 8 winners?
Make your vote count!
Image
Image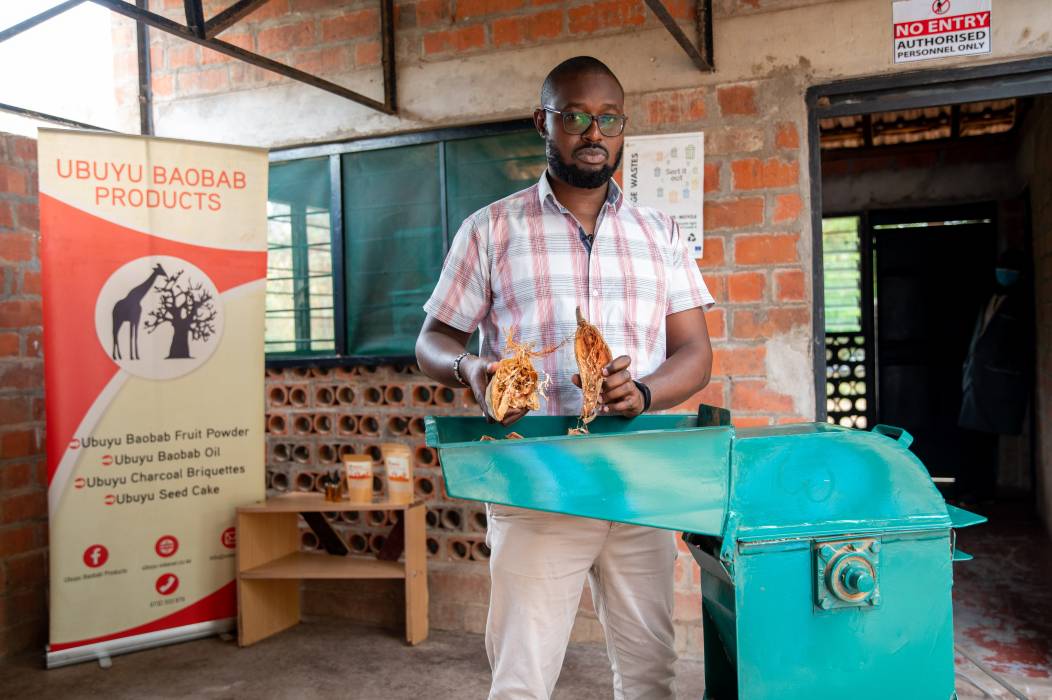 Image