Lula Design 
Unique handbags from Ethiopia 
International Women's Day (IWD) on 8 March 2023 recognises the economic, political and social achievements of women in the past, present and future. WIDU is showcasing these achievements as part of #IWD2023. This success story is about Azeb Temesgen and her sewing shop Lula in Addis Ababa, Ethiopia. 
She worked for different organisations for more than 20 years. Then she decided to start her own business. Her passion is sewing and making different garments from fabric scraps and from new garments. She makes bags, zip pouches, pencil cases, shopping bags and other products. The 49-year-old entrepreneur successfully applied for the WIDU grant and was able to buy various machines, such as an overlock machine and a SGemsey vibrator sewing machine. She was also able to fund the salary for a new employee and other equipment. 
"This investment helped to pursue my dream. I am now able to employ professionals which helped me to facilitate the production and opportunity to others."
"I want to financially support my friend Azeb in her new business. I like her business idea in providing the market with alternative products made of organic and reusable fabrics. I support also the idea of creating opportunities for women."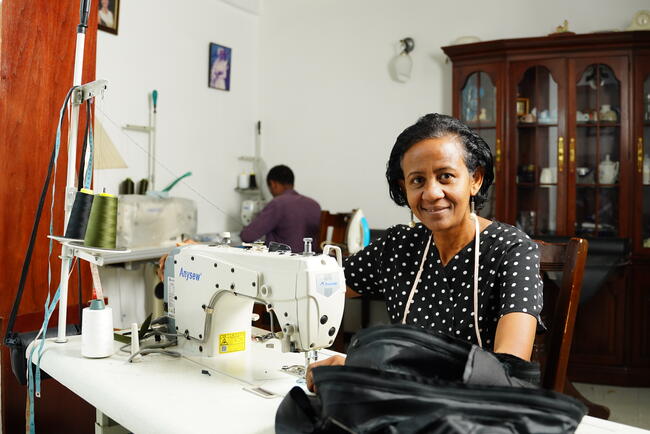 2 Jobs